"If you feel the ends justify the means, how does that make you different from us demons, exactly?"

-Maō Sadao
Summary:
The Devil Is a Part-Timer!, Hataraku Maō-sama!, follows the Demon Lord, Satan, who seeks to conquer the world of Ente Isla by annexing its four continents with the help of his demon generals Alciel, Lucifer, Malacoda, and Adramelech. After being confronted by the hero Emilia and her companions, after they had killed Malacoda and Adramelech, Satan Jacob and Alciel escape the world of Ente Isla through a gate to modern Tokyo, Japan. However, due to the lack of magic in the modern contemporary world, both Satan and Alciel change into forms representing what they would look like if they were human. In order to survive, Satan takes a part-time job in a fast food restaurant named MgRonald, while Alciel serves as his houseman.
Review:      / 5
Whenever I'm watching anime with someone for the first time, I almost always choose this series. I've probably seen it four times now, and each time I'm left clutching at my belly from laughter. It's at the top of my anime that needs a second season list, despite it being six years old. An urban fantasy, slice of life, shounen, this show is both authentic and pretty believable. Small details such as language barriers and pronunciation; currency and living accommodations are all taken into account.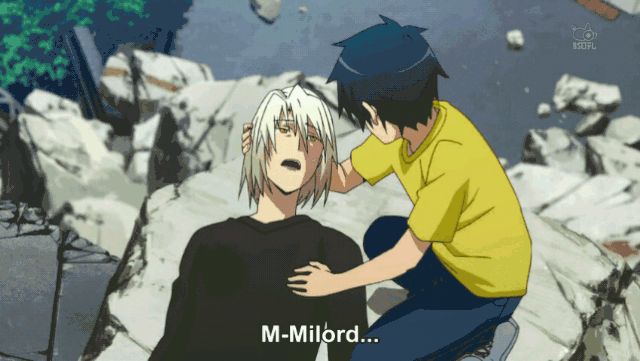 The plot is easily to grasp and follow, though certain elements do leave me a bit puzzled. The ease at which people enter our world from Ente Isla as well as the communication between the two spaces are particularly discouraging. Emi's drinks, Sariel's arrival and the phone calls between Emi and Emeralda are all indications which force us to question the reliability.
Back to the positives, though: the animation is good as it blends it comedy and horror. Here's a prime example of the show using both at once with Alciel:
The content of what he's saying, plus the the speed at which he says it is hilarious and when juxtaposed against the horror-esque animation/facial expressions, our immersion is heightened.
Tones are well-established and maintained. We recognize Maō  as a comical oaf throughout much of the show, but we are reminded at times of his power and might.
Even the mighty Lucifer is but a cowering waif before him:
One of the best parts of the show is its characterization of secondary characters, including one of my favorites: Alciel. This demon is a gift to mankind and a meme machine. Take a look at these shots: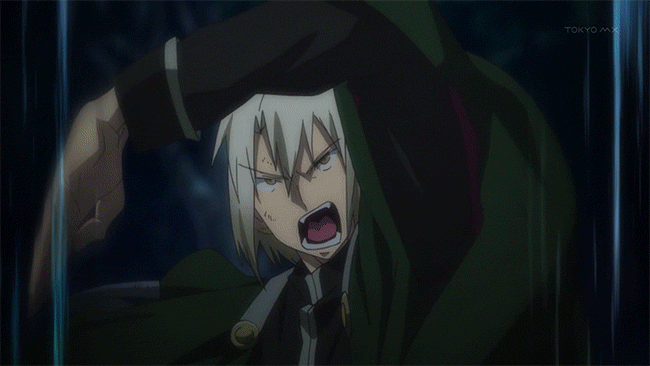 What a legend.
Overall, it's extremely enjoyable and well worth a watch!
What're your thoughts? What other shows deserve a second season? Let me know in the comments below!
Watch on, Annieme-niac!
Annie