Who needs flowers, chocolates, and promises you don't intend to keep when you can have anime! To celebrate international single awareness day, I'd like to share the anime series I love about love! There are 14 to mark the date, but you could also binge one a day for the rest of the month! Yippie!
Your Lie in April
Kousei Arima was a genius pianist until his mother's sudden death took away his ability to play. Each day was dull for Kousei. But, then he meets a violinist named Kaori Miyazono who has an eccentric playing style. His monotonus life was about to change forever.
My Love Story
Takeo Goda is a giant guy with a giant heart. Too bad the girls don't want him! (They always go for his good-looking best friend, Sunakawa.) Used to being on the sidelines, Takeo simply stands tall and accepts his fate. But one day when he saves a girl named Yamato from a harasser on the train, his (love!) life suddenly takes an incredible turn! Takeo can hardly believe it when he crosses paths with Yamato again, and he finds himself falling in love with her… But with handsome Sunakawa around, does Takeo even stand a chance?
** THIS ONE IS PROBS MY FAVE TBH.
Ouran High School Host Club
You'll fall for the boys in the Ouran Host Club: Tamaki's truly romantic. Kaoru and Hikaru offer displays of brotherly love. You'll adore brainy Kyoya, innocent Honey, and manly Mori. Oh, and don't forget Haruhi. He knows what girls want—of course, it's because he's a girl too! The Hosts must do their best to hide her secret, but Haruhi's having a blast turning their perfect world upside down.
Kimi ni Todoke: From Me to You
Sawako Kuronuma has had a difficult time fitting in. Some say it's her jet black hair, others say it's her hushed manner of speaking, while still others claim it is due to her name's similarity to Sadako, a character from a popular Japanese horror series. On her first day of high school, Sawako meets the one boy who treats her like a normal girl-Shota Kazehaya. Through his selfless aid, Sawako slowly learns to come out of her shell and even begins to make friends for the first time in her life. However, with a new social life come social pressures. Rumors begin to circulate about her, her friends, and even the kindhearted Kazehaya. As she grows into her new identity, Sawako must learn to deal with such pressures as well as start to understand the unfamiliar feelings inside of her, especially in regards to the boy who made her new start possible.
Read my review here!
Snow White with the Red Hair
In the kingdom of Tanbarun lives an independent young pharmacist named Shirayuki. Shirayuki is a plain girl, save for her shock of beautiful apple-red hair. Her stunning mane gets her noticed by the prince, but instead of romancing her, he demands she be his concubine. Shirayuki chops off her lovely locks, and runs away to the neighboring kingdom where she befriends a handsome stranger.
Kakuriyo – Bed & Breakfast for Spirits
After losing her grandfather, Aoi—a girl who can see spirits known as ayakashi—is suddenly approached by an ogre. Demanding she pay her grandfather's debt, he makes a huge request: her hand in marriage! Refusing this absurd offer, Aoi decides to work at the Tenjin-ya bed and breakfast for the ayakashi to pay back what her family owes.
Recovery of an MMO Junkie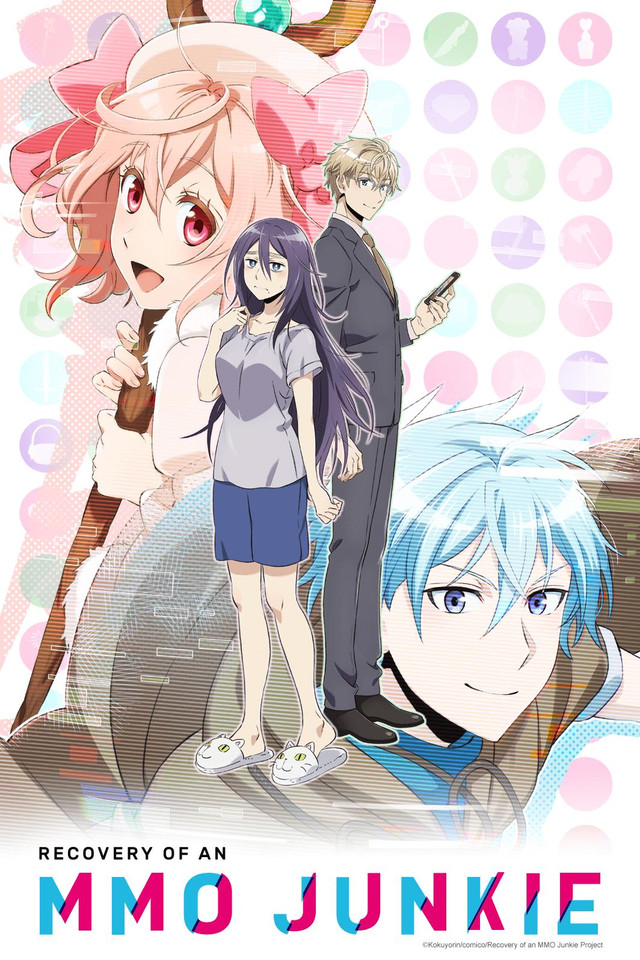 Morioka Moriko (♀) is 30, single, and a NEET. She has dropped out of the real world. Searching for a safe place, the place she ended up… is the online world!! In this online game, Moriko starts a new life as a handsome young man with silky hair named Hayashi. However, she's an obvious noob and ends up dying numerous times when a lovely girl named "Lily" lends her a helping hand. Meanwhile IRL, she ends up having a shocking encounter with a mysterious handsome salaryman named Sakurai Yuta. After meeting him, the real world starts to change and starts affecting her online world as well?!
Miss Kobayashi's Dragon Maid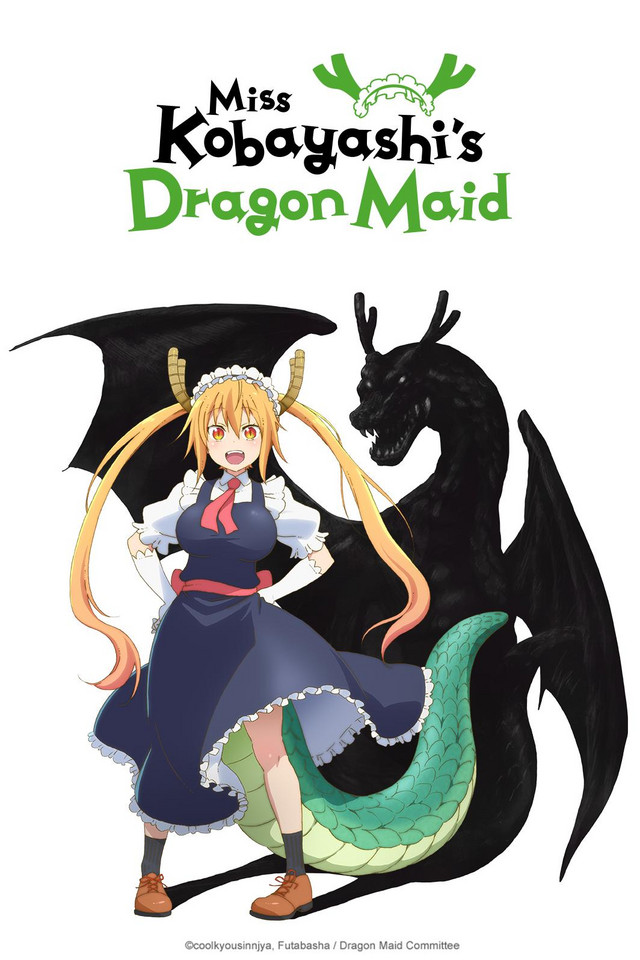 Miss Kobayashi is your average office worker who lives a boring life, alone in her small apartment–until she saves the life of a female dragon in distress. The dragon, named Tohru, has the ability to magically transform into an adorable human girl (albeit with horns and a long tail!), who will do anything to pay off her debt of gratitude, whether Miss Kobayashi likes it or not. With a very persistent and amorous dragon as a roommate, nothing comes easy, and Miss Kobayashi's normal life is about to go off the deep end!
Citrus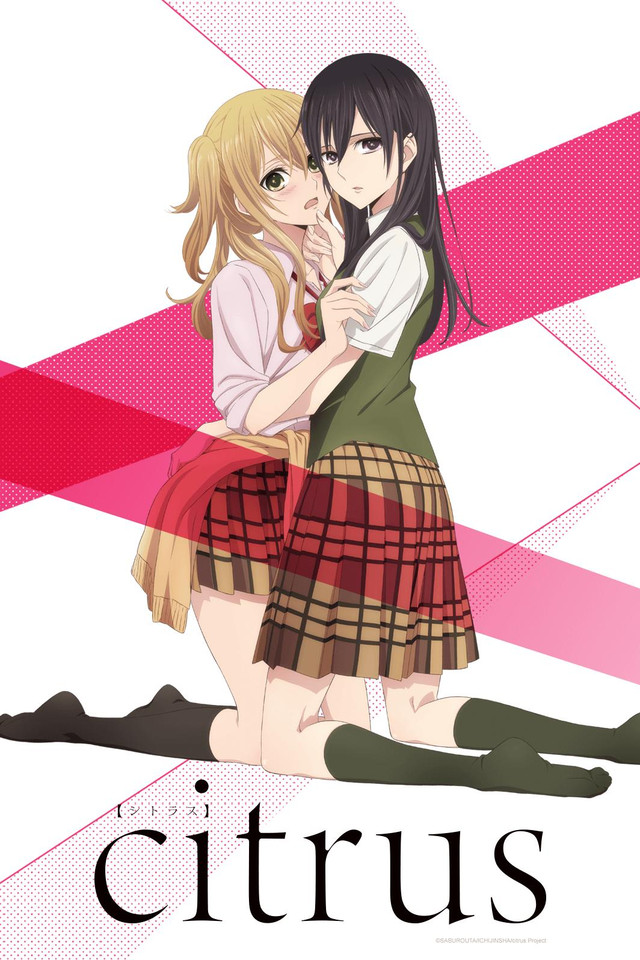 Yuzu, a high school gyaru who hasn't experienced her first love yet, transfers to an all-girls school after her mother remarries. She's beyond upset that she can't land a boyfriend at her new school. Then, on her first day, she meets the beautiful black-haired student council president Mei in the worst way possible. What's more, she later finds out that Mei is her new step-sister, and they'll be living under the same roof! And so the love affair between two polar opposite high school girls who find themselves drawn to one another begins!
Asagao to Kase-san
Yui Yamada, a timid girl who enjoys tending to her school's greenery, falls in love with the boyish and athletic Tomoka Kase. The two eventually begin dating, and the story follows the pair as they face various challenges in their relationship.
Yuri!!! on Ice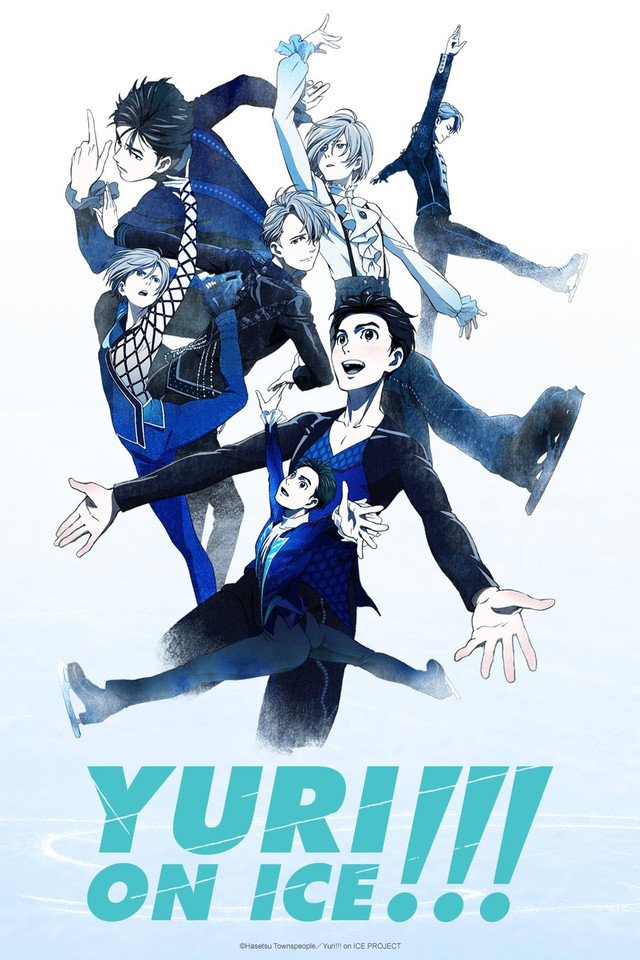 Yuri Katsuki carried the hope of all Japan on his shoulders in the Figure Skating Grand Prix, but suffered a crushing defeat in the finals. He returned to his hometown in Kyushu and hid away in his family's home, half wanting to continue skating and half wanting to retire. That was when the five-time consecutive world champion, Victor Nikiforov, suddenly showed up with his teammate, Yuri Plisetsky, a young skater starting to surpass his seniors. And so the two Yuris and the Russian champion Viktor set out to compete in a Grand Prix like none the world has ever seen!
Doukyusei-Classmates-
Rihito Sajou is an honor student who got perfect scores in every subject on his high school entrance exam. Hikaru Kusakabe plays guitar in his band that performs at live events and is popular among the girls. These boys would have never crossed paths. But one day Hikaru offers to help Rihito prepare for their upcoming chorus festival and the two begin to talk. As the two meet after school, they feel one another's sound, listen to each other's voice, and begin to harmonize as their hearts beat together.
JunJou Romantica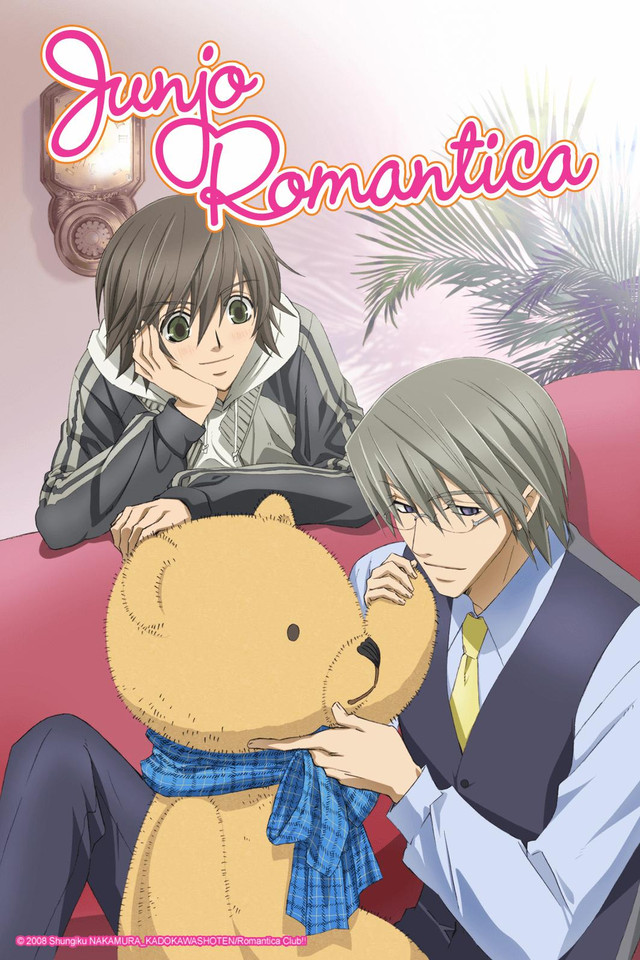 hree very different couples caught up in a storm of pure romance! Romantica: Misaki is struggling to prepare for his college entrance exams, but his nightmare is just beginning when his tutor comes on to him! Egoist: Just when Kamijou's life is at its lowest, he meets Nowaki. His name means "typhoon," and he's about to take Kamijou on a whirlwind ride. Terrorist: Miyagi always seems to shrug off the cares of the world, but even he has problems. Foremost is Shinobu, a relentless man who's adamant that they're destined to be together.
Kiss Him, Not Me!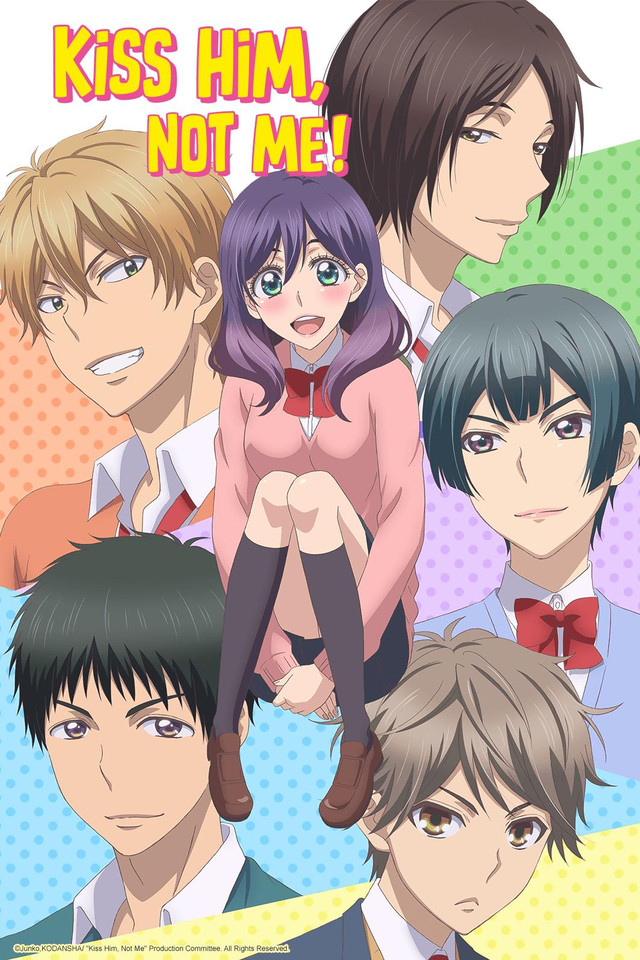 Kae Serinuma is what you'd call a "fujoshi." When she sees boys getting along with each other, she loves to indulge in wild fantasies! One day her favorite anime character dies and the shock causes her to lose a ton of weight. Then four hot guys at school ask her out, but that isn't exciting to her at all — she'd rather see them date each other! 
What about you? What're your top picks for Valentines day? Let me know in the comments below!
Watch on Annieme-niac!
Annie