"Townsperson B can fight, too!"

– Hitoka Yachi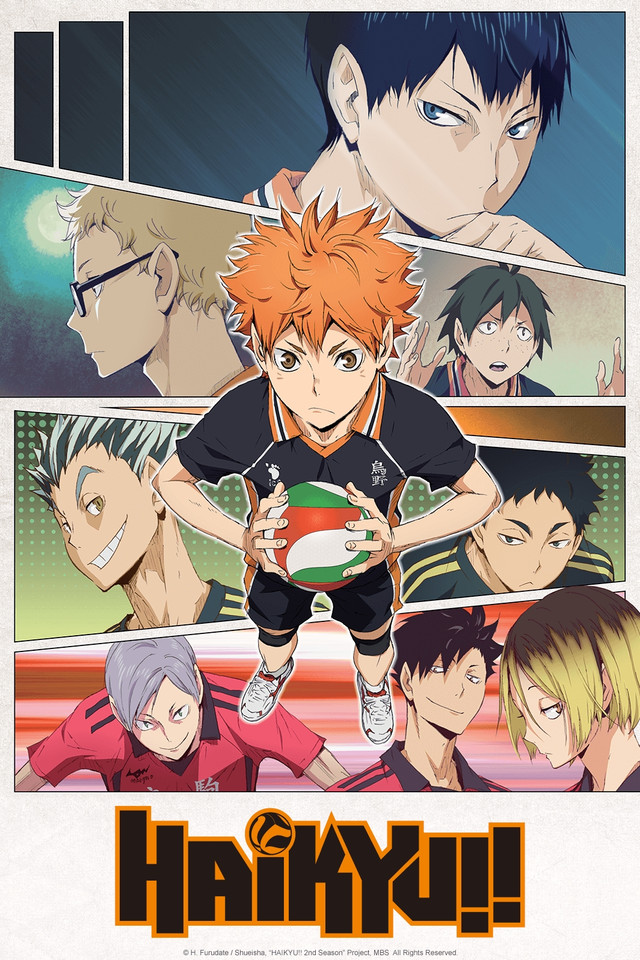 Summary:
The Volleyball Birds are back at it again in season two! After experiencing a crushing defeat at the Inter-High, Karasuno turns their attention to the spring tournament as a hope for going to nationals. They receive an invitation from pas rival, Nekoma High, and take part in a training camp in Tokyo, sharpening their skills and creating fierce new attacks.
Every game could be their last before the senpais graduate, and our team must face their differences and overcome difficulties if they are to play against the Grand King, Tooru Oikawa and his Aoba Jousai.
Review:      / 5
Hi, my name is Annie and I'm from Spots Anime Hell
The second season of Haikyū!! is one of my favorite seasons of all-time. I don't say that lightly. This series was with me in one of my darkest times, and it is one that I come back to in times of struggle. I'm not sure how many times I have re-watched this show, and specifically this seasons, but each time I'm struck with with a new appreciation.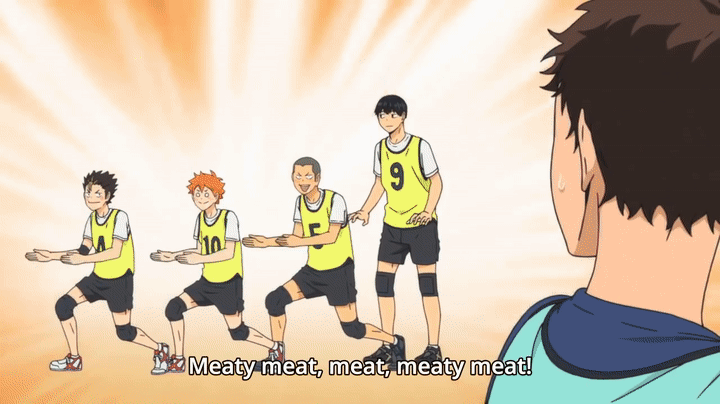 Season two expands season one. It's one of the few second-seasons that actually improves or surpasses its predecessor. The themes, moods and animation styles also continue: the incredible anatomy, bursts of horror and downright funny baka moments are all here, along with our feelings of nakama and competition. Perfection. To this, we receive new characters and goals without losing focus of original characters or their motivations.
The series as a whole is beautifully authentic, and I would argue realistic. While I've never played volleyball and don't know much about exercise science, I don't really need to. That's not the point of watching sports anime, really. We're given information we need to learn the logistics of the sport without it feeling overbearing. For those who love the genre, we know it's not the sport that the shows are about. Instead, it's the team, characters and their bonds that transform it into something profoundly resonant.
We start off with a direct punch of realism: the athletes' grades. We know that Hinata, Kageyama, Noya and Tanaka are all volleyball-loving idiots. Despite their quick reflexives, they're admittedly stupid, and it's a fair concern whether they'd be able to go to Tokyo or participate in games if they couldn't pass their tests. to Noya and Tanaka have Chikara, the mama and papa bird of the second years. Meanwhile the first years fail at studying with Tsukishima, and instead find other help with this little sunshine child:
This sweetheart is gold. She's incredibly anxious and self conscious, without any real clue as to what she wants to do. She struggles with not being passionate enough, and she is incredibly not-special. But this normalcy is a lungful of air. She, over any other character represents all of us, wanting to support these guys as they go on their journey through the spring tournament, helping them study and practice becomes a passion in itself. She is the character the audience can project upon and immerse themselves into the show, something the first season lacked. It was something I didn't realize the series was missing, something I didn't know I was looking for or needed.
Hitoka finally is able to vocalize her wants to her successful mother, shouting them in the subway. The result is one of my favorite quotes in all of anime.
How plain a quote, but how indicative of the human spirit; how intimate a confession and intensely moving. Stripped of any unnecessary frills, unsung even if its own series, this phrase encapsulates what every sports anime attempts to convey. The forgotten can triumph; the underdogs can win. While Hinata and Kageyama are geniuses in the volleyball world, they cannot win the game alone. Not only that, they can't make the show entertaining on their own. We need the other characters to achieve balance, the normies to provide our roundness.
So with the addition of Hitoka, the duo is sure to pass their exams, right? Well, no. The two end up having to take another exam, skipping out on most of the matches.
Wait. Let's look at those reactions again.
However, when they do arrive, we're met with a solid training arc, and our characters' growth makes sense. The pacing, both plot and character arcs, is nothing short of incredible. Hinata's competitive passion to evolve and eventually become the ace causes a huge rift within the team but also provides a genuine push our birds needed to get better. We're with them when Hinata and Kageyama's fight, when Noya learns how to set and even when Tsukishima gets a backstory as to why he's such a salty french fry.
The revenge arc is executed well, and we're given more insight into Aoba Jousai's dynamic and Oikawa's character.  He isn't a genius: he's a hard worker. It's difficult not to root for him or at least respect him, despite his pretty boy acts. His tenacity is almost intoxicating, and while he's far from my favorite character, he serves as a decent antagonists that I can support.
Ultimately, I love this series. I love this series so, so much, and this season is the highlight for me. It's got a bangin' OP as well, one that never fails to get me pumped up and inspired. Fly High, y'all, and welcome to Karasuno High School's volleyball squad full of carnivorous crows.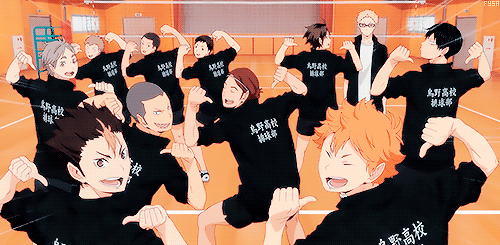 Watch on, Annieme-niac,
Annie