Hi everyone! A little different post today as I'm suffering a bit from anime burnout, at least with writing my reviews.
We all like a good show, right? A series that makes us hunger for more with glistening eyes and greedy palms is nothing short of an addictive drug for the anime lover. And when we find a work that hits all of those good spots, well, it's like you're cruising in a convertible on a sunny day, listening to some tunes or the birds sing. And then—-
BAM.
No more road. No more car. Hell, all the birds are probably dead, too.
You're left alone, wondering where it all went and why there isn't more. For an otaku, there are always going to be series that we want more: character arcs that need to be developed, plot that wasn't quite wrapped up, relationships that never reached full-bloom. Here are my top five picks for shows that need another season.
P.S. This post will be spoiler free! So for those who haven't seen the series, have no fear!
5. Ouran High School Host Club
This series was one of the first shows I watched, one which I have continued to love and come back to for over a decade. Y'all know I struggle mentally: if it's not the crushing anxiety, it's the drowning depression. I have had issues with self-harm and suicide, and watching this series is a part of my safety plan.
Yes, you heard me right: I've put watching anime in a list of things I do to stay safe and stay alive when I feel like I just can't anymore. Why? This series is belly-achingly funny. It is absurd, absolutely ridiculous, and a kind of cringe-worthy that is strangely good. I've learned over the course of my life that what helps me when I'm in times of darkness, what interrupts my toxic thoughts, is laughing. If I can laugh, I can live. And I can't not laugh watching this show.
Ouran High School Host Club was is one of the gatewatchers to the anime world—one of the popular giants that is difficult to separate from the craft. It's exploration of gender roles and identity was groundbreaking for mainstream media at the time, but the final episode did have the majority of viewers wanting more, myself included.
4. Yuri!!! on Ice
Since its debut in winter 2016, Yuri!!! on Ice has captured the hearts, minds and eyes of the anime world and more—including its piece used for figure skating in the Olympics. The show's proclamation of mental health and LGBTQ content created a powerful work and one of the strongest fandoms in anime, and the 12 episodes left us a mixture of satisfied and excited.
Read the review here!
3. Yona of the Dawn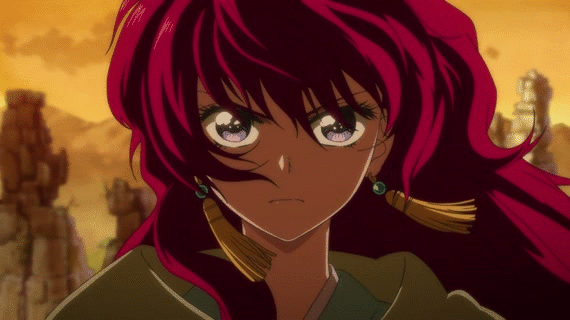 There aren't a lot of adventure/action based shoujo/romance anime out there. There needs to be more, starting with season two of Yona.
This is one of the most painful series for me, because the writers had a clear plot timeline and pacing intended for the show, but we stopped somewhere in the middle, and not just stopped. That sucker ran right off the cliff, just when the tension began to build and the pieces were starting to come together.
Read the review here!
2. The Devil is a Part-Timer!
This series was beautiful in the fact that we thought we were getting another one of those overly dramatic, fantasy-world shounen pieces, and instead were gifted with the devil flippin' burgers at a fast food joint. A delicious combination of semi-slice of life and action, this show is usually one of the ones I recommend for people just starting to get into the anime world. Unfortunately, the season ends just when Emi's character development starts to kick off, just when the strange politics of Ente Isla are revealed, just when things are starting to get juicy.
Read the review here!
1. Noragami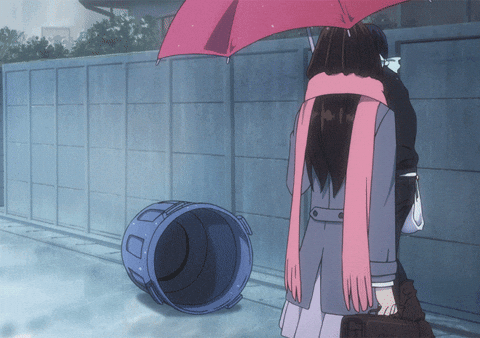 This should really surprise no one. If you've talked to me at any length or been around this blog for any extended period of time, you probably know that Noragami is my favorite anime of all time. Eventually I might post why. Eventually I might write a review. I haven't yet mainly because I'm scared: I am absolutely terrified that I won't be able to articulate a.) what makes this anime so great and b.) what it means to me.
To summarize, the series offers captivating plot, deep characters, and an extensive soundtrack. It's beautifully animated. All the standards you want in a high-quality anime. What sets it apart from some others is how well-rounded the show is. There's something here for everyone and it's one of the most diversely packed works I've seen. Some of the genres include:
Action
Romance
Drama
Comedy
Urban fantasy
Lore
This series left us on such a cliff hanger, I'm pretty sure my fingers are raw. Now that the manga is no longer on hiatus, we can hope that Studio Bones has this series in the queue for another season.
Obviously, there are many, many other series that could make this list. There are many shows deserving of second or third seasons. My list was picked to provide a fair spread in terms of genre, without compromising quality. Hence why all of the pieces are rated at least four stars. What are your picks? Lemme know in the comments below!
Watch on, Annieme-niac!
Annie