We're here. We made it. As of today, the AnnieMe blog reaches its one-year anniversary!
And what a wild year it has been! There were several times I had to take breaks from posting, mainly because of physical illness. Each time I came back more empathetic and appreciative to have a safe space where I could enjoy without any reservations. This type of candid expression, it's rare to cultivate… it's intimidating to share one's thoughts and feelings, to be open with strangers. But how rewarding that risk is.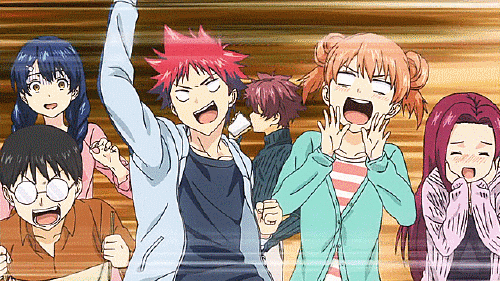 When I started this blog, it was really just a way for me to catalog all of the anime I've seen and record my thoughts on them. It's true that I have that, but I've gained so much more. I never thought people would ever read what I wrote, or value what I had to say, as most if not all of anime reviews cover points that have already been said before. And it's true: nothing I say in this blog is revolutionary or new or anything even remotely special. And despite of that un-special-ness, people still found their way here, still read my writing and still engaged with my content. I've met a lot of really wonderful people whom I never would have met if I hadn't started.
From every fiber of my being: thank you. Whoever you are, wherever you're from, thank you so much for being here. Thank you for listening, for continuing to support me, for being a part of my otaku family, and for making this place home.  Here's to many more years together!
Cheers, my dear and watch on, annime-niac!
Annie