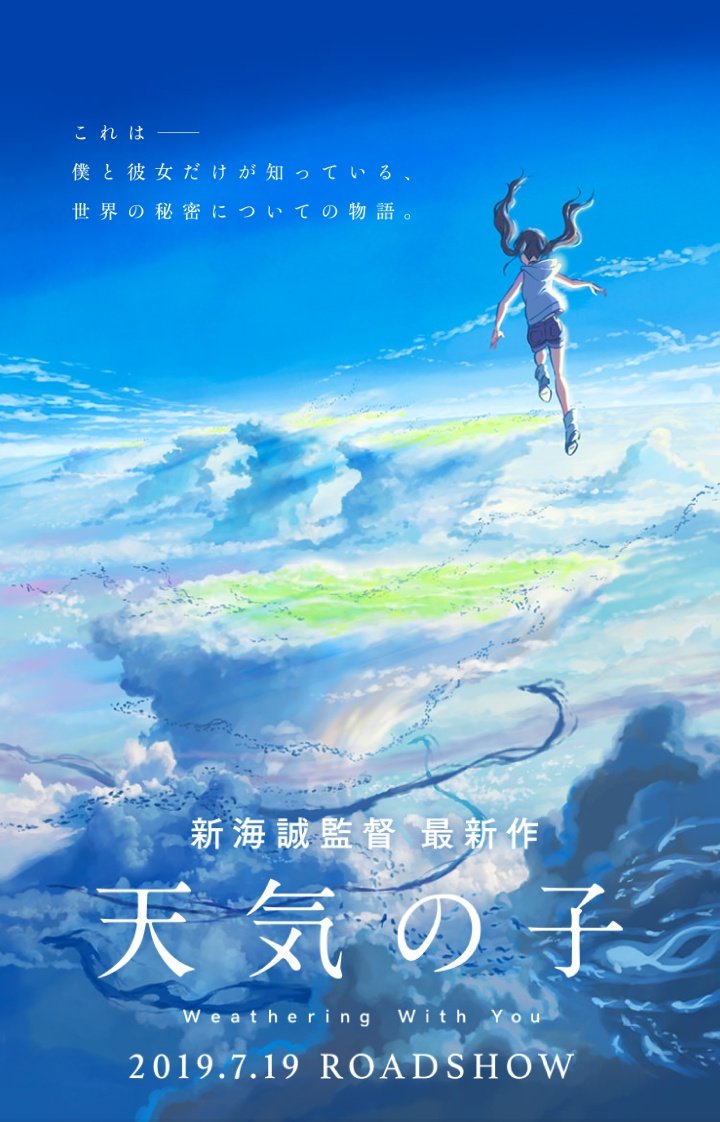 Makoto Shinkai's new work is hitting the big screens soon, and lemme tell you: the hype is high. After directing the infamous Your Name, the film is definitely of the same family. Its soundtrack is by RADWIMPS and it's produced by CoMix, the studio that brought us amazing long and short works, such as The Place Promised in Our Early Days and She and Her Cat, my top slice of life pick.
They're responsible for the following:
Feature films
The Place Promised in Our Early Days (2004)
5 Centimeters Per Second (2007)
The Asylum Session (2009)
Children Who Chase Lost Voices (2011)
Your Name (2016)
Flavors of Youth (2018, with Haoliners Animation League)
Short films
She and Her Cat (1999)
Voices of a Distant Star (2002)
Kakurenbo: Hide & Seek (2005)
Negadon: The Monster from Mars (2005)
Hoshizora Kiseki (2006)
Planzet (2010)
Dareka no Manazashi (2013)
The animation alone is enough to give me literal chills and goosebumps. This is the best rain I've seen since The Garden of Words… everything is so vivid, so lustrous. The highlights appear brighter, sparking and the cinematography? Absolutely. breathtaking. The sound is like the heavens has descended upon my earholes, and while I was disappointed with Your Name, my excitement for this film is unparalleled. Check out the trailer below!:
What are your thoughts and expectations? Let me know in the comments below!
Watch on, annieme-niac,
Annie