Arguably one of the most satisfying feelings for me is a nice bowl of ramen on a cold day. Personally, I go for a miso ramen with corn, mushrooms, shoots and a boiled egg. In my family, we show our love in food and cooking, and whenever I'm feeling sick, tired, or just plain sad, I reach for foods that make me feel at home.
Similarly to our cozy anime, this prompt oozes comfort. A hunker-down cause it's raining outside, so lets eat and watch shows kind of prompt. Where this one personally differs from kontatsu is that there's a surprising depth lurking beneath it. We're talking feel good, yeah, but also richness. Something that leaves us with full bellies and equally full hearts.
So, without further delay, here are three series I love that feel like a good bowl of ramen in one way or another!
Poco's Udon World
Perhaps the go-to choice for this prompt would be a feel-good anime with some brief bitter bits mixed in. Poco's Udon World features a 30-something guy who loses his father and gains a tankui son, learning to balance grief and love, the pains of reminiscing and joys of sharing new experiences. Surprisingly, it ain't about the udon, so don't be deceived.
Naruto / Naruto Shippuden
One of the icons of the anime world– and admittedly, a source for a lot of meme-worthy stereotypes– lies with our ramen boi Naruto. This series has a lot to offer, honestly. There's a hearty commitment to world building, intense characterization, and captivating plot points— all necessary components for a satisfying anime. The show is, however, bogged down by too many episodes, and like a bowl of ramen, can leave me feeling uncomfortably bloated. I'd prescribe looking up the wiki to see which episodes you can flat-out skip.
Kino's Journey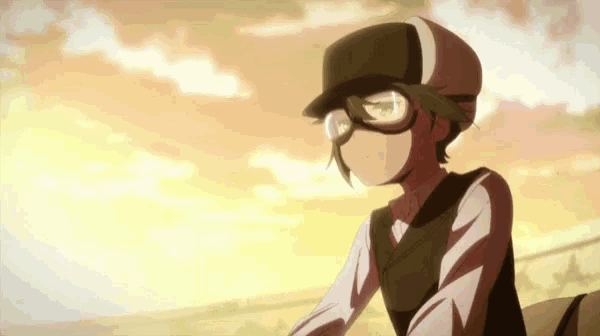 This series offers us many layers of experiences. Slice of life, science-fiction/fantasy, action…. the mixing of genres provide unexpected depth and astuteness. It offers a strong but silent vibe with bursts of satire, leading to a very satisfying show worthy of watching in gulps.
That's all for me. Thanks for reading!
Watch on, annie-meniac!
Annie