"I can't say I'm not sacrificing anything right now, without it sounding like a lie, but I hope one day I'll be able to say it out loud."

-Daikichi Kawachi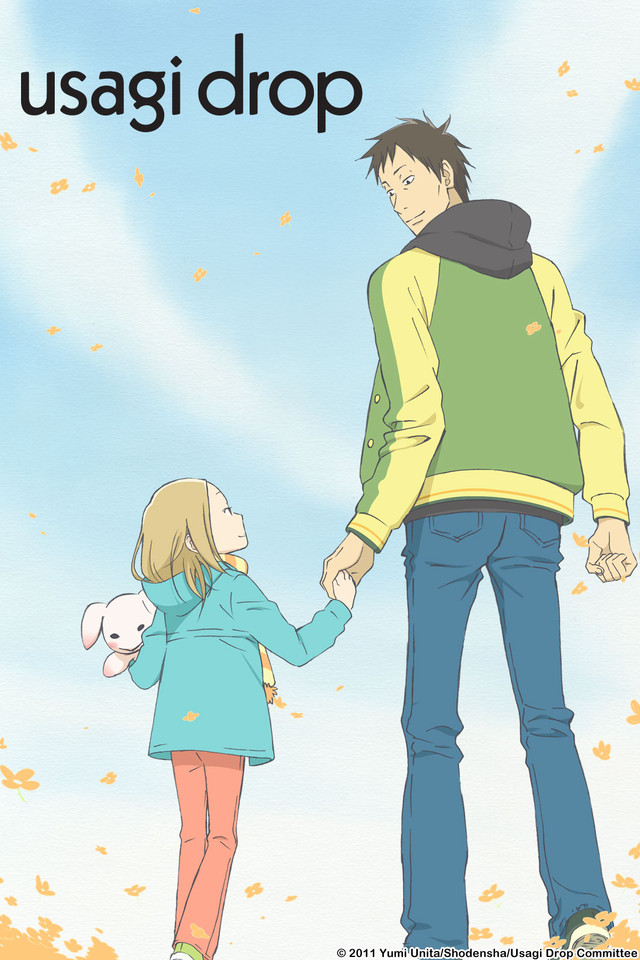 Summary:
Bunny Drop (Usagi Doroppu) follows Daikichi Kawachi, a 30-year-old bachelor living a lack-luster life. That is until he meets Rin Kaga, his grandfather's illegitimate six-year-old daughter, at his grandfather's funeral. The rest of the family ostracizes Rin, refusing to take her in after her father's death. Daikichi, frustrated by their apathy, decides to raise her and experiences the frustrations and joys of being a single parent.
Review:      / 5
Yo, homeskillets! I have had so many doctors' appointments recently, it's been absolutely dizzying. Because of all of the tests, I took a brief break from the blog. In the mean time, I've been guzzling anime like tea over here, so I figured I'd write a review!
Y'all know I love me some lost-father figure and adorable child trope, and this show is no exception! If you're looking for something like Barakamon, Sweetness and Lightning or Poco's Udon World, look no further! Usagi Drop has got all of those bases covered, and with its release in 2011, I dare say it serves as the father figure for those series.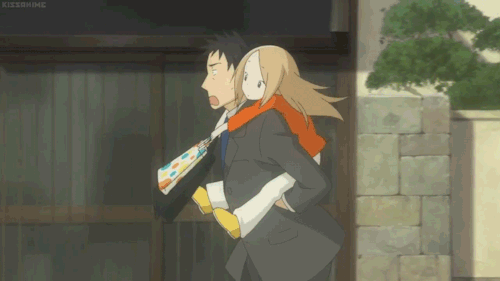 Like those other shows I've spoken about on this blog, this piece demonstrates the joys and struggles of raising a child as a single parent. It shows us the taxing sacrifices, the constant considerations and worries. And while the majority of the anime world continues to reach for fanservice, seemingly brainless brutes for protagonists and plotless plot, these series proclaim, with muted diligence,  a simple story about family and growth.
How the show differs from those other ones is its quietness. Where other stories contain child tantrums and focus on the hectic gogogo pace that surrounds raising children, Usagi prefers to center on the subtle pleasantries. The underrated but infinitely rewarding snippets of parenting that go otherwise undetected. The series is, in a word, charming.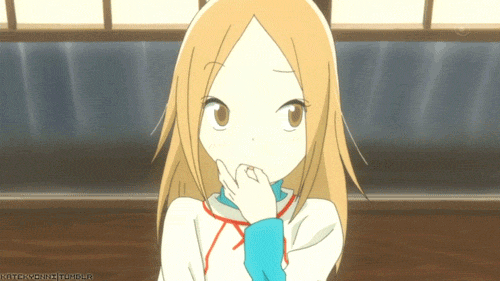 Rin's character is the backbone of this charm. Branded as strange when in reality she's just shy, Rin represents many introverted children. Once someone makes an attempt to understand her, she begins to open up and we can appreciate her for the truly wonderful little girl she is. Some people may argue this isn't true character growth, but that's a bit of an unfair statement. Rin is coping. She's a kid who understands her existence is taboo, much less wanted. In a world that has already rejected her, she struggles to adapt and trust those around her, which she eventually does. She embody's the resiliency of children when given proper support.
Daikichi's character is completely relatable. A simple guy with a respectable job who probably goes out drinking too much and smokes a couple too many cigarettes. I'll say That these habits aren't as easy to kick as the show suggests, but that's not really the point of the show is it? It's focused more on conveying how parenting isn't easy, nor is it a smooth adjustment, but its foundation is genuine love and care. While Rin's own mother rejected her, this guy loves the little pipsqueak kiddo as if she were his own kid.
There's a lot of astute observations on what a family is, and what makes life truly meaningful. It shows us, like so many other series do, the importance of relationships and how they can make us evolve and grow. How our concerns, values and priorities change. The pacing, while slow, is fair and seems to support the show's rejection of melodrama. Instead, it's a simple tale, devoid of angst and over-complicated plot points.
Ultimately, it's a great watch, and at eleven episodes, it's short and sweet!
Thanks for reading!
Watch on, annieme-niac!
Annie