"You there, who wanted to work at a bookstore after seeing episode 1… thanks, but reconsider."

— Honda-san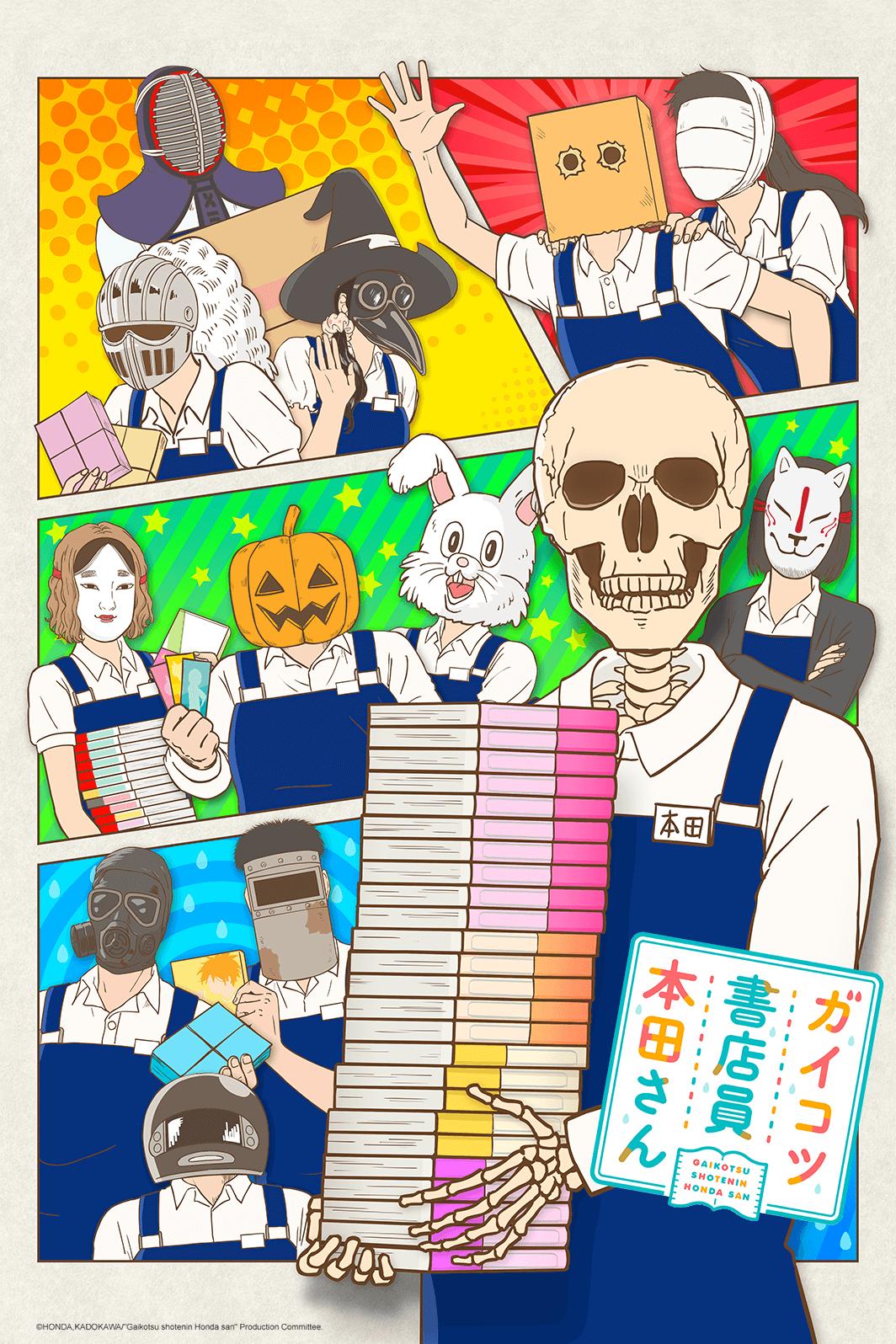 12 episodes @ 10 minutes each, 2018, comedy, slice of life
Summary:
Skull-face Bookseller Honda-san (Gaikotsu Shotenin Honda-san) follows Honda-san, a part-time bookseller in Tokyo. He also is just a skeleton. It's based off the author (also named Honda) and his real life experiences working in retail.
Review:     / 5
Since I'm changing up lots of things here at Annie-Me, I figure I'll mess around with my reviews, too. Hopefully making them a bit shorter will help me write more of them! Don't worry: I still plan on going into detail for some points.
Characterization: 3.5/5
I loved the design of "faceless" employees in this series.. While I think this choice was probably made to preserve the identities of those who worked with Honda, it also demonstrates how society treats workers in retail: we become sub-human. From the moment we put on our uniforms and name tags, unruly and demanding customers view us a product-retrievers and service-providers rather than people.
That being said, the characters themselves don't grow. they're not fully flushed out, but remain skeletal (puns intended always) versions of themselves. They have worries, but no real weaknesses or faults outside of their appearance or physicality. Perhaps some are a bit lazy?
Plot: 3/5
This series is completely episodic. What I mean is all of the episodes can stand independently of each other and there's no real timeline or flow.  That being said, I was unhappy with the variation of situations presented. Yes, retail can be monotonous, but there are more things to it than training, dealing with stubborn customers and stocking shelves.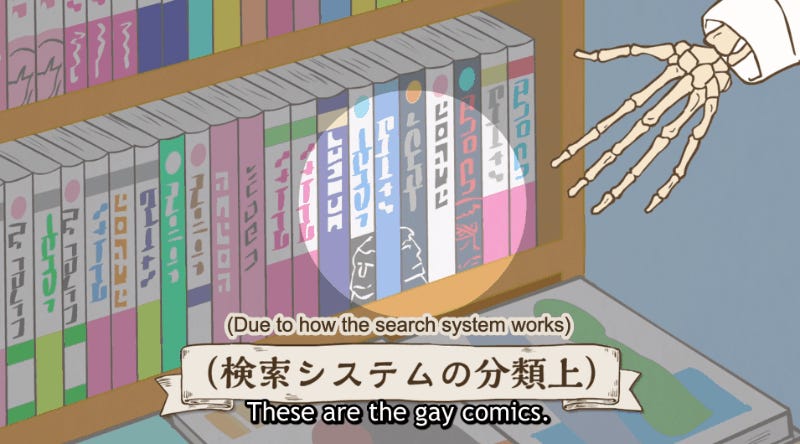 Realism & Authenticity: 4/5
The charm of this series comes from its realism. It poignantly showcases the pains and pleasures of working in retail. The stress and anxiety, the inner dialogue the employees show is incredibly authentic, and truly shows a slice of life.
Sound & Animation: 3.5
The animation was quirky, if a bit fast-paced for this sub-watcher. The OP and ending for this series is pretty great. The former reminds me of Mob Psycho art style meets a heavy-ish rock song that I can remember the beat and tune to but not the words. But only the I-S…. B-N part. You'll see what I'm saying:
Overall, this one is pretty delightful and served as a great detoxing anime while I was trudging through some intense works. I love its brightness.
Watch on, Annieme-niac!
Annie