I'm always a strange mixture of flattered and embarrassed when awarded things like this. I guess the appropriate word would be bashful. Yup. I'm mega blushies.
Evil Bob: thanks for the nomination! I'm honored. You can check out their answers here. Make sure you also give Galvanic Media a follow. It's a group of awesome people who write about anime and gaming. What's not to love?!
Special shout out to Otoko Enigma for creating this tag. The pyramid-schemes are a nice way to give people acknowledgment and show our appreciation in the community.
Rules
Put the award logo/image on your blog. [✅]
List the rules. [✅]
Thank whoever nominated you and provide a link to their blog. [✅]
Mention the creator of the award and provide a link as well. [✅]
Tell your readers 3 things about yourself. [NANI?!?!✅]
You have to nominate 10 – 20 people. [You make the mistake of thinking I know ten people, lol. How about 4. ✅]
Notify your nominees by commenting on their blog. [Welp, kind of. I linked ✅]
Ask your nominees any 5 questions of your choice; with one weird or funny question. (specify) [✅]
Share a link to your best post(s)  [oh dear….✅]
Three Things About Myself
1.) I'm a spoken word artist and performance poet.

Most of y'all know I double majored in creative writing and marketing for my BA, and earned my MA in creative and critical writing abroad in the UK. What I probably haven't talked about in depth is what my specialties are: spoken word and performance poetry. I compete at slam events, where I'm timed and given scores. It's fun; it's electric. And in this way, my work is alive: it breathes and echoes.
My writing is activist confessional poetry, which uses personal experience as a platform for social discussion and change. Someone once said listening to my writing was like getting punched in the stomach with a fistful of words, so it's visceral. My writing aims to make you feel something– a lot of somethings– most of them not good.
2.) I played drums/percussion for ten years
I don't have many pictures, really. But I know it did happen and was a big part of my adolescent and teenage years. I faced a lot of adversity as a young woman in a male-dominated space: something I would have to get used to in my life. I preferred the mallet instruments over the drums, so that's where I made my home. Even now, I'm biased to songs that feature xylophones and marimbas.
Just to be clear I was terrible at it. I have the hand-eye coordination of a fish and struggle with controlling my hands/fingers with any real grace or finesse. My redeeming factor was that I tried and worked hard. Overall, it was a great experience and I still miss marching band, tbh.
3.) I dance hula
So my dad was born and raised in Hawai'i. I lived there for the fist three years of my life before moving to this rainy PNW that I call home. And I love it here–the trees and everything–but a part of me felt a disconnect to my culture. This changed in college when I danced hula in our lu'au. I learned movements had meanings (e.g.: bird, mountain and flower), and I discovered the art of telling a story with my body.
For my final lu'au, I danced in eight dances…. that's a lot, just fyi. I had over 20 hours of practice a week. Plus 3 jobs, a senior thesis for two majors, regular course work, graduating and figuring out grad school. The dances, though: Tahitian, Soamoan, Hawaiian 'Auanas, the Haka, Maori, couples dances, Kahiko and traditional dances. There were so many, and I ended up having a wonderful time. I've never felt graceful in my life except while I was dancing hula.
Answers
What got you into Blogging?
Once upon a time, Annie was going through some sh*t.
Life was hard and I was painfully lonely and I coped by throwing myself into anime series after series. In one day, I started and completed two different series in one sitting. In one week: seven. It was a binge, an addiction, and I soon found myself wanting to share my thoughts and excitement with someone, but the few ears around me had grown a bit tired of listening to my constant prattle of the medium.
I'm a writer by trade, so I figured it would be nice to have a place I could catalog what I watched, my thoughts on them, and interact with some people who might have similar interests. Anime has always given me a place of belonging and safety, and more than anything I wanted to propagate that space for others. Blogging seemed like the best way to go about it.
What is your favorite anime or manga and why?
Noragami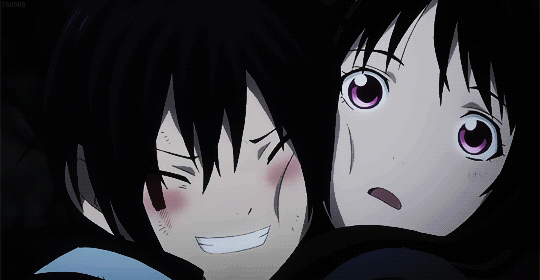 No one is surprised here. This question always pops up, and y'all already know how I love this series. For those of you who are new and have not before experienced my soap-box proclamation of Noragami's wonder and grace: it blends a ton of genres into this delicious anime soup, and it saved my life.
It's not the best series of anime.

It was the best series of anime for me in one of the darkest times of my life.
We're still working on that why I love Noragami and how it saved me post. Dunno if it'll ever get published, but I'll always have a permanent resident card as Noragami Trash.
If you're a gamer, what's your favorite genre? If you aren't a gamer, your favorite movie or book genre will do.
This question…. I dislike it. For a lot of reasons, but mainly because I'm an anti-genre person. While they can be helpful in categorizing media, I find they're too rigid. If you've been following me for a bit, you know I prefer series that blur genre boundaries in some capacity, so I don't have favorite genres. I prefer finding gems in each genre and loving those. (rant over)
Personally, I enjoy FPS the least. That's really all I can say. Those can bore me a bit, and I was also ostracized by an ex-boyfriend because I was better than him at playing them.
Instead, I'll say some characteristics of my favorite games. Recent games I've loved have been Stardew Valley, Hollow Knight and God of War 3. As you can see, those are all really different games. Here's what connects them:
interesting art-style or awesome graphics
diverse-genre soundtrack that uses a variety of instrumentation
truly compelling characterization
There are other reasons I love these games. There are other games I love. These are just some quick examples of why I like what I play.
What type of blog post do you prefer?
I love posts with depth and personality. Yeah, hit me with all of your analysis and intense anime criticism, but let me know how it affected you personally. I don't like posts that could be copy-pastes from other people. I like to see the heart and soul of the writer behind the words, so that's pretty big for me.
Other than that, I like posts that have good layout. This goes for mobile and pc reading. As long as it's well-organized with decent images, I don't mind reading longer or heavier posts.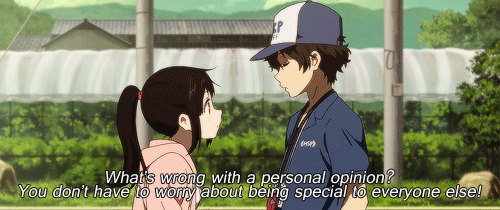 What's your favorite holiday treat?
Tea. 
Now wait: here me out.
I gave this one a lot of thought, and here's what I decided: all of the baked goods and yummy foods that I've had during the holidays can be baked or made at any point in time. None of these things are holiday-specific. Could I say apple cinnamon pull apart bread? Yes, but I've made that year-round. Could I say my favorite food of the holidays: Scallop Potatoes (nicknamed Potato Cheese by Jamage Ctrl)? Yes, but it's not holiday exclusive.
The tea I'm talking about is a tea I can only get from September to December. It's called "Comfort and Joy" and it's by the Republic of Tea.
This is a tea I had every Christmas with my mother for years until she was diagnosed with stage four stomach cancer.
It's a tea that I only allow myself during the holidays or during really hard times. I'm instantly transported on an aroma-train to my childhood home of fifteen years. My mother sits across from me. The fireplace is on and I can see the tree dec'd out with family pictures and handmade ornaments.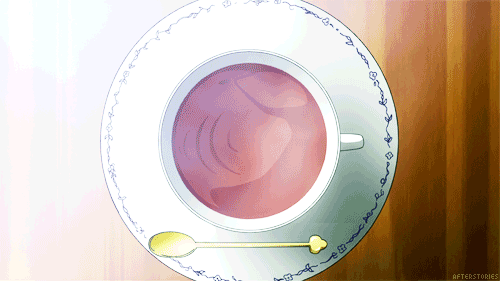 Nominations & Questions
Mechanical Anime Reviews
Scott over at MAR writes some great stuff, like this piece on Chihayafuru called "Flirting with cards". Y'all know I don't do episode reviews, but if I did, I'd want them to be written like this. Read it. Love it. Follow. Post are M/W/F and they are magic!
Takuto's Anime Cafe
Takuto's Cafe been around for a while, as most of you know already. He wrote this really compelling piece about Sword Art Online and how the Alicization arc embodies fantasy. He also rates series on a scale of bread to caffe mochas, which is just awesome.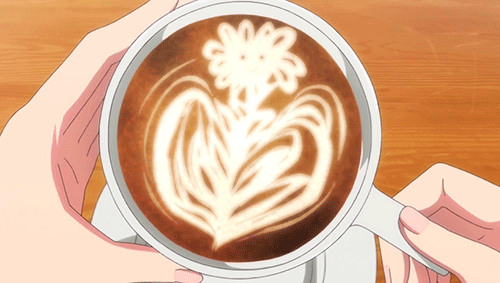 A Girl and Her Anime
Amelia's blog is about anime, Asian dramas, music and video games. Most of you guys have heard about her, but if you haven't already: give her a follow! Her post about the worst anime she watched in 2019 had me grinning and sympathetic.
Mamma Knows Anime
Mamma runs a podcast and blog about Rants, Recommendations, Reviews, 18+ Games, Astrology Readings on Anime Characters & More! Their writing is awesome.  I loved this excellent post on Banana Fish's ending! Follow them for great words for your eyes and ear-holes!!
Questions for y'all:
Who are your favorite characters in anime and why? Give me your top three-five.
What is your make it or break it criterion in anime? (e.g.: characterization, plot, pacing, sound, animation, thematic depth, authenticity, realism, etc.). In short, what makes you watch on when the rest of the components are lack-luster.
How'd you get into anime? Tell me the story and which series got you hooked.
If you could live in any anime world, which one would it be and why?
If you were a pokemon, which pokemon would you be? (personally, I'm a Vulpix!)
My Best Posts?
Eeeeep. You mean I'm not allowed to be overly self-critical?
Welllp, here we go:
Review: My Love Story, Mushishi, and She and Her Cat – Everything Flows were all good ones. I wrote them all in Scotland, but I still think they were good. I'm changing up my review format now to include a spoiler free section, so stay tuned.
Opinion: My thoughts on AOT S3P1E1 and The piece on sports anime, definitely. It's the only post  I've been able to turn into a video, and I'm proud of it.
Character Study: This one about Meruem. Also my first and only (so far), but I think I did an okay-ish job and am proud for trying something different.
List: Anime Idiots and Shows that need another season were my best, I think. This was one of the ways I started branching out with content to include more than just anime reviews.
News: My piece on the Crunchyroll / Funimation split is still one of my favorite things I've written. It was something I felt I had to write, and I did well with finally finishing it when I did. There's decent market analysis, and I feel my opinion actually added something to the discussion.
Makeup: My Nyanko-sensei inspired look!
What a long post.
I'm tired.
Time to watch anime. (:
Watch on, Annieme-niac!
Annie