"Mr. Golem, a true parent must not inspire fear in their child."

– Muthrica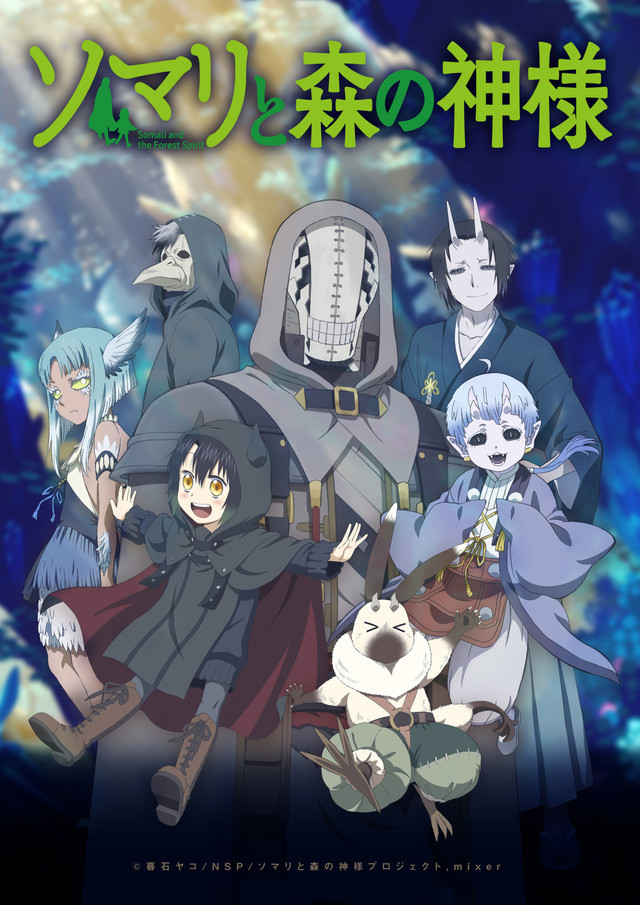 2020. Fantasy, Drama, Adventure, Demons, Slice of Life
Summary:
Somali and the Forest Spirit (Somali to Mori no Kamisama) follows a young human girl, Somali, and her adoptive father, a Golem who is the guardian of the forest. In a world where monsters rule and humans are bought and sold as meat, the two journey in search of other humans before time runs out.
Review: / 5
Characterization: 4/5
Our main characters are well-constructed and developed. They're round with a lot of emotional resonance and realism. 

Plot: 4/5
Well-paced and easy to follow story about a loving parental relationship with a young daughter.
Realism & Authenticity:4.5/5
If you want a series that depicts the pains of being a single father raising a curious lil munchkin with some hints of fantasy, this one is for you. 

Sound & Animation: 4/5
This series is beautiful and reminds me a lot of Mushishi. The teals and pinks are stunning and the sound design is gorgeous.  Check out the OP here:
Despite the plot's progression centering on the pursuit of other humans, the actual story revolves around the dad-daughter duo's relationship. Frankly, I don't care if there aren't any other humans on the planet or galaxy or whatever; I care whether the two remain together and safe in their happy little family. I care about their wholesome relationship founded on trust and familial love.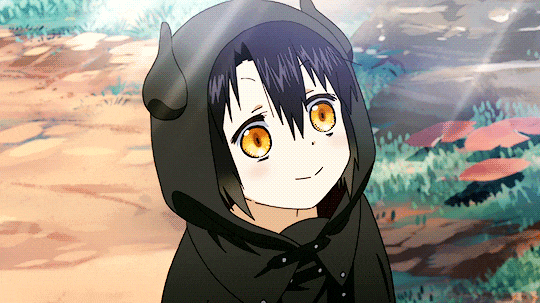 In that sense, you get what you paid for with this series. It delivers on its promises, without any weird business. The relationship is realistic and authentic, one which transpires races and bloodlines and provokes a profound emotional response when we consider a certain truth:
We often forget that as we grow up, our parents are also growing old.
The promise of fatality, the inescapable separation that must part all relationships is hauntingly relevant in the series. And I argue that this statement would not be possible if our characters were not so expertly crafted and authentically realistic. The depiction of Somali's carefree nature is authentic to a tee. It embodies the youthful naivety so many youngsters possess at that age.
And perhaps dovetailed into the carefree, live-in-the-moment attitude is a profound sense of forgiveness. We see this when Somali defends Uzoi (despite Uzoi's attempt to kill Somali), and again later when she defends the Golem when he goes berserk.
By contrast, the Golem's personality may appear somewhat muted, but astutely so. He acts as representation of male emotional repression. Throughout the series, he insists on retaining an air of masculine stoicism and his portrayal is that of an unbreakable father figure so many of our men are forced into. 
His characterization finally comes to fruition in the final episode, when his demise seems all but certain. He runs away from Somali after seeing her interact with Yabashira, and this fleeing feels almost like a childish reversion of jealousy.  When Somali finally confronts her father's authority, he breaks down, and is forced to admitting his mortality. This confession includes his wants and desires, his reliance on something as flimsy as a wish or a prayer, and his capacity to struggle and suffer.
"I, too… have emotions and a heart. I wish to remain with you, Somali. As your father. Even if I must struggle against everything in the world. That is my one and only wish, Somali."

– Golem
My biggest complaint is probably with the foreshadowing of Golem's death. Throughout the series, our writers frequently allude to this, reminding us once an episode–sometimes more. For me, this was overbearing, and lessened any emotional impact his death could have evoked. I instead predicted that Somali would die. While neither of those situations came to pass, I felt a little cheated by the writers. On the one hand I'm happy Golem didn't just die, as that was too overstated. On the other hand I'm disappointed that there was no climactic point for our accumulated sadness.
Ultimately, I loved the series. It goes right up there with Sweetness and Lightning, Barakamon, and Poco's Udon World.
What'd y'all think? Let me know in the comments below!
Watch on and stay safe, Annieme-niac!
Annie