Why Nintendo and the Switch Lite
After not spending anything for months and months, I decided to splurge and do a little self care. For the most part, I'm super uncoordinated, and have trouble playing a lot of games. It doesn't help that I have child-sized hands and all controllers seem to dwarf my palms and fingers, but I also have a bit of history with gaming. I think it's common for girls to experience bullying in the industry, but that doesn't diminish the effects it can have on our confidence and our hobbies. So I generally have more fun watching people play games rather than playing myself. Still, there were games I liked to play for me: Ratchet and Clank, Kingdom Hearts and a lil tot of a game called Endless Ocean. Good ol' Zelda and Mario games as well.
I turned toward Nintendo because I enjoy the games they make, I'm familiar with their product, and their controllers are genuinely nice and compact, so they feel comfortable in my hands and my fingers can reach all the buttons. I wanted a console that was portable, since I'll be moving to Scotland here shortly and can't take a lot with me. The color was also a perk, if I'm honest. I'm a sucker for turquoise / teal.
Games I'm playing:
Animal Crossing: New Horizons
No introduction needed. Though it's a bit disappointing, too me. It's not as much escapism as I hoped since you're always in debt to capitalist jerk, Tom Nook.
Abzû
Similar to Endless Ocean but without a real story / plot. You're a diver who gets to explore the ocean and look at fish and stuff. Super chill soundtrack and beautiful graphics.
Stardew Valley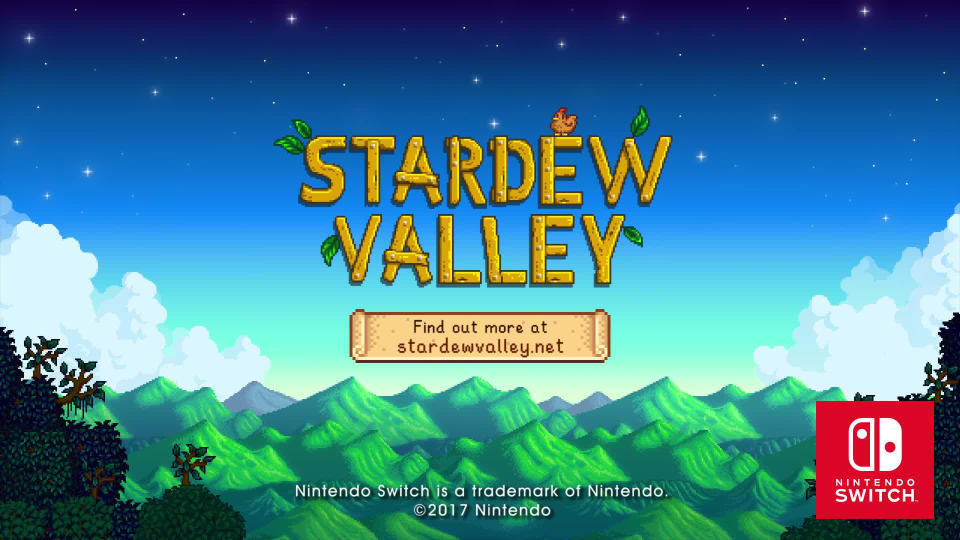 No introduction needed. Y'all know I love Stardew. Plus I gotta rep my WA homie, Concerned Ape. I'm still floored that he was a one-man team who developed this game: from programming, to pixel art and soundtrack.
Games I plan to play / are in my cart:
I can't really say too much about these since I haven't played them yet, but I figured I should list the games I want to play as well. It's a shame money is a thing and Nintendo rarely puts these games on sale.
Breath of the Wild
Link's Awakening
Katamari Damacy Reroll
Minecraft
Super Mario Bros. U Deluxe
Paper Mario: the Origami King
Gris
Untitled Goose Game
Spryo: Reignited Trilogy
Any suggestions?
I'm open to growing my library a bit. I will say that while I love everything about Hollow Knight, it's still a bit too difficult for my uncoordinated fingers, so let's try and keep them to being relatively easy games, please.
Are you playing anything right now? Let me know in the comments below!
Watch and play on, annieme-niacs!
Annie