Annie has a very important announcement! If the title hasn't already given it away, as of a couple nights ago, I have officially been signed as a contracted Features Columnist with Crunchyroll!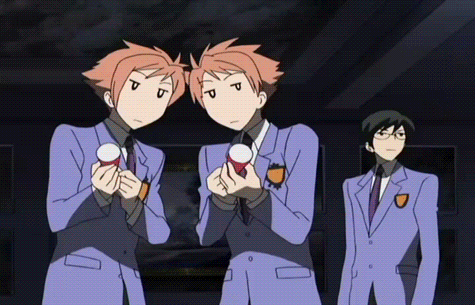 I'm still wondering if all of this is real— still waiting for the email that says this was all an elaborate joke. If you told me any point before that I would end up writing features for one of the largest anime streaming services, I probably would have laughed and replied a haughty "in my dreams, maybe." I'm beyond excited. Beyond thrilled. I've got a notebook full of all sorts of ideas that I can't wait to explore and share.
But a strong part of me—the hyper-critical, self-destructive side— insists other, more read and established anibloggers are more deserving of this opportunity than I.
And then I remember: I have a Master's Degree in writing. I have paid $100,000 in student loans and over half of my life devoting myself to my craft and honing my skills. I've been to international conferences and competitions because of my words. I've saved lives with them.
And even if I didn't: sod off.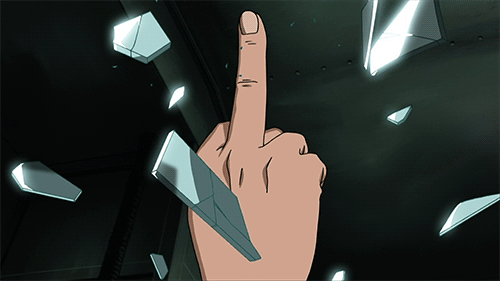 This toxic ideology that art needs gatekeepers in order to be deemed legitimate and valuable needs to stop. The paradigm of intense self-loathing and destructive thinking towards my own achievements needs to stop. We've been socialized to think that we deserve fewer opportunities than others, and this is self-abuse that masquerades as modesty.
Normalize celebration. Normalize compassion.
Normalize the concept that success and victories come in all shapes and sizes. One's triumph is not another's failure.
Each and every one of you made this dream of mine possible. Whether you followed, commented, liked, or just read one of my posts at some point, you've encouraged me to keep this thing going despite terrible situations and my fierce self-hatred.
What this means for the blog
We know I've been struggling to produce content regularly because of mental health stuff. To be fair, I have a couple 1,000+ word posts in the works but none of them are ready yet. So you might be asking: Annie, if you're struggling to keep up on here, will you really be able to write for Crunchy and do the blog? It's a valid concern, and something I've really had to reflect deeply on over the past couple of weeks.
Here's my answer: this blog will continue to have its mental health content as well as short anime posts and its long anime reviews. However, I will be saving the longer pieces like opinion essays and character studies for my Crunchyroll content. I will post a link to that content here as well as twitter. Truthfully, I'm not sure if I'll be able to do the one-post (review, mental health, etc.) a week thing on here. I plan on moving next month and it might take a while for me to get used to juggling everything. But the most important point I want to make is this:
I want to continue Annieme.
I want to continue to grow and learn and discover and with you all, for as long as I can.
I hope you'll stay with me for however long this road lasts.
Thank you for all of your support. I love each of you.
Take care and watch on, annieme-niacs!
Annie