As the year comes to a close, I usually reflect on the past 365 days and ponder about where it all went wrong. Just kidding — or am I?!
In all seriousness, it's nice to look back and see how much was crammed into a single year. 2022 was overflowing with brilliant anime for us to feast on: from supernatural to slice of life, there was a banger in every genre. It truly feels like there was something out there for everyone, and that this was one of the best years for anime in a long time. Please keep in mind that for everything that was released this year, I was an anime-only watcher, and I can't say to what extent these works adapted the source material well.
With that disclaimer out of the way, and without further adieu, here are my top picks for this year in anime.
Best Girl
Marin Kitagawa
My Dress-Up Darling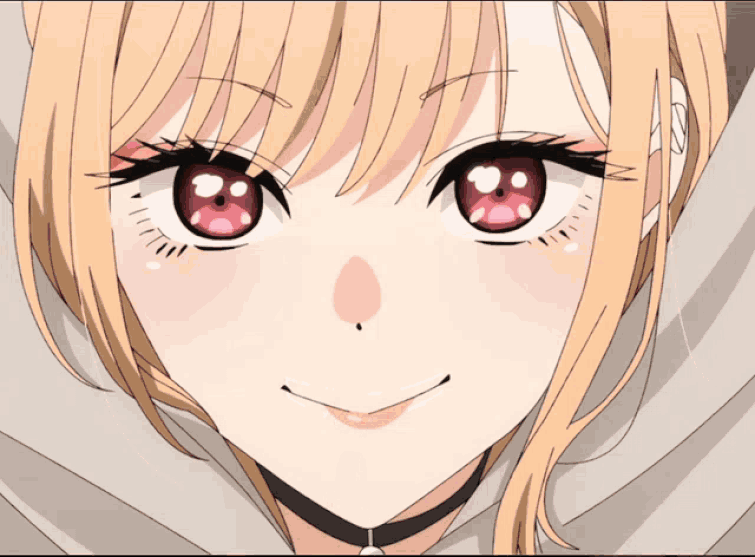 Y'all idk where you were last winter, but if you were in the anime scene, you absolutely couldn't get away from My Dress-Up Darling's Marin Kitagawa. And there's good reason for that. Unapologetically passionate about what (and whom!) she loves, Marin's quirky and cute personality felt down to earth and real. Her openness and accepting nature encourages others to be true to themselves, regardless of what people will say or think. She absolutely took the anime community by storm, and ultimately, a lot of our hearts as well.
Best Boy
Toru Kirishima
The Yakuza's Guide to Babysitting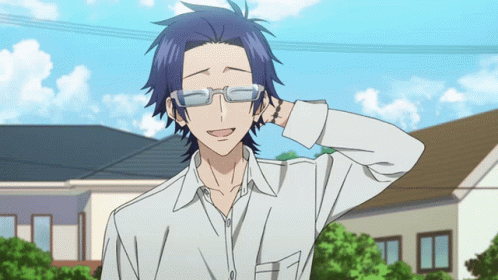 From a series that hid under the radar compared to the other juggernauts of the year, this sweet slice of life showed us some brilliant character development in the form of Yakuza member Toru Kirishima. Accustomed to solving all of his problems through violence, Toru grapples with his new role as primary caretaker of the boss' only daughter. This softness, in unison with his fierceness, combine to form a personality you can't help but swoon over. He's proof that we all have sides of ourselves we don't want others to see, and that we can slowly forgive ourselves enough to move forward and be better.
Best Comedy
BOCCHI THE ROCK!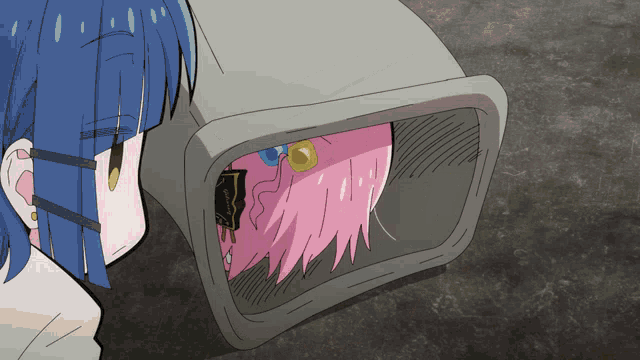 Perhaps the greatest dark horse to come out of the 2022 season, BOCCHI THE ROCK! turned heads. Packed in the bursting can of sardines that was the autumn season, it managed to find footing among some of the most hyped sequels and new releases. The series is full of belly-aching laughs and was the birthplace of numerous memes from Bocchi's expressions. It easily takes the cake for most times I've laughed this year. But what's even more important (and impressive) is that while laughing, it gives us an intimate look at the intricacies of social anxiety, using Bocchi as a pillar to demonstrate the real struggle, triumph and sometimes regression we face when confronting our own demons.
Best Action
Jujutsu Kaisen 0
This one is kinda cheating, since it premiered in Japan on the 24th of December 2021, but in the U.S. on the 18th of March 2022. Since it was so close to the new year, I decided to included in this year's Annieme Awards. Stunning animation, intriguing characters, and a plot with its foot firmly pressed down on the gas pedal, Jujutsu Kaisen 0 holds its own against like-minded films. Visceral battle sequences with high-tempo and high-stakes enough to raise your blood pressure. MAPPA even blurred the background during these scenes to focus on the characters and the fight choreography. If you were looking to steep yourself into some brilliant action, this one immediately rose to the top.
Best Romance
Kaguya-sama: Love Is War — Ultra Romantic
What started as two tsunderes trying to best each other, such a jokey concept — at least to me — has only increased in quality to the point it challenges some of the best in the genre of love. In this third season, the seeds that were planted and carefully cultivated have finally begun to bloom and bear fruit. The layers folded on themselves, folded over again. Callbacks to previous seasons' inside jokes, character development not limited to the main duo, incredible animation, humor and soundtrack — everything has interwoven to be what might be the greatest climax in rom-com history.
Best Fantasy
Made in Abyss: The Golden City of the Scorching Sun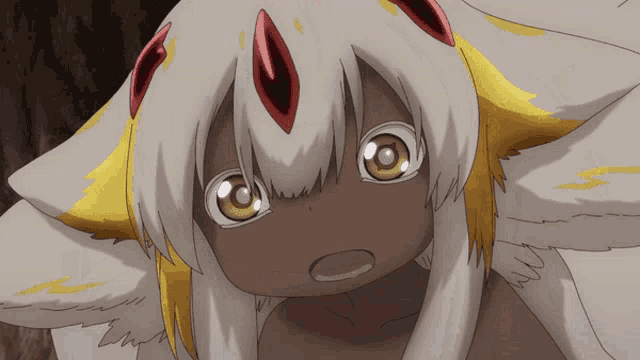 I'll throw down the gauntlet and say that Made in Abyss is the greatest modern fantasy anime. Fight me. Like the first season and prequel film, I was left on the edge of my seat, holding my breath, choking back tears, and overall overcome with emotions which I struggle putting into words. The series makes you feel a whole lot of somethings, most of them unpleasant. I had high expectations, and it delivered. Superb animation, breathtaking soundtrack, engrossing story and characters you can't help but connect with — all of these factors and more contributed to this second season's success.
Best Slice of Life
Do It Yourself!!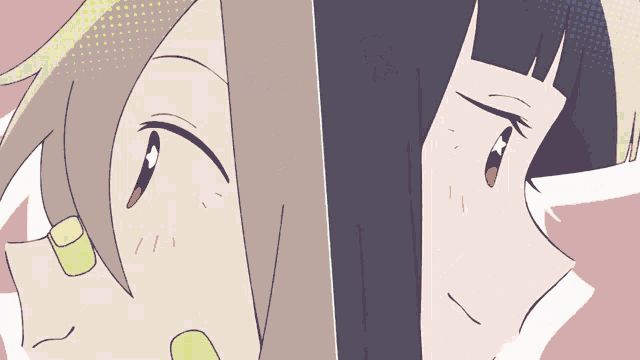 Simply charming. This series follows the tried and true path of Iyashikei, centered on a niche hobby and friendships for a delightful little watch. Think of Laid-Back Camp and Encouragement of Climb. And while many anime attempt to provide that space, few execute it with their thematic elements and animation style like this series does. It has a lot of heart and is one of the more endearing anime of the season. A show where the characters build furniture, friendships and the future all at once. It's beautifully authentic, and doesn't try to be something it isn't, or convince you that you need to stay. Instead, it just is, and welcomes watchers to come as they are.
Best Opening Sequence
"Souvenir" — Bump of Chicken
SPY x FAMILY
This one was a tough choice for me and a close race between this one, Ya Boy Kongming!, Chainsaw Man, and Mob Psycho 100 III's "1". An OP embodies the cour or arc of a season, and in many ways distills the series into a potent minute and thirty seconds. Most actually hold foreshadowing — and sometimes spoilers — for the upcoming episodes. SPY x FAMILY's second cour OP chooses a different route. It reaches for a gorgeous aesthetic and captures the Forger's charm, as well as the comforting notes of the fall season. Instead of focusing on the parts of ourselves we hide from others, it showcases the beauty of found family.
Best Ending Sequence
"Akuma no Ko" — Ai Higuchi
Attack on Titan: The Final Season Part 2
Another close contest between this ED and SPY x FAMILY's cour 1 ED. To contrast the series' harsh tones and bitter realities, the ending theme is one of hope, splashed with colors and warmth. It's a tricky balance, that, when done properly, enhances both qualities. And it echoes the show's first ED, most notably the scarf flying off and transitioning into a bird. While the bird imagery is a bit on the nose, this isn't necessarily a bad thing. It's not hard to see the metaphor it represents, or that once the cage is dispelled, the scenery changes. It shows us what Eren is fighting for, and gives us insight about his complex character.
Best Soundtrack
Ya Boy Kongming!
If you missed this one, you missed your chance to boogie your butt off from all of the bangers. A personal favorite of mine is the OP, "Chitty Chitty Bang Bang" by QUEENDOM, which has taken up residence in a part of my brain, presumably living there rent-free for forever now. But all of the tunes and songs in this series are worth bragging about in their own right. From Eiko's singing to Kabetaijin's rapping, the music is intimately woven within the narrative and serves as the scaffolding for character growth and plot movement.
Best Film
Laid-Back Camp: The Movie
One cold evening I snuggled up with a cup of hot tea and some freshly baked cookies, deciding it was finally time to witness another heartwarming chapter of the Laid-Back Camp Saga. The film takes a "what if" future scenario, where our adorable characters have grown up, landed jobs and are living their best lives. This film stays true to its aesthetic, embracing comfy vibes while staying reasonably realistic, offering challenges and creative solutions. The whole thing enhances what makes the series so good, while also pushing it in a new, fresh direction.
Best Animation
Dance Dance Danseur
This series' animation is nothing short of the word gorgeous. In dealing with a subject matter such as dance — and ballet no less! — fluid motions and grace mean everything. I only really knew MAPPA for their fighting sequences and action anime, so I was curious as to how they would tackle delicate choreography. The result was nothing short of amazing. The color pallets, angles, proportions and backgrounds are expertly chosen and crafted, and worthy of the highest praise.
Best Director(s)
Ryu Nakayama, Masato Nakazono, & Shingo Yamashita
Chainsaw Man
I know many whom had gripes with this adaption of Chainsaw Man. And to be honest with you, I've not read the manga, so who am I to judge? With those disclaimers out of the way, let's get into why I think this series deserves some love. The critical decision to reach for cinematic approaches breathed life into the shonen genre, giving a fresh perspective and redefining what an anime looks, feels and sounds like. While the grotesque action of the series plays at the forefront of our minds, equally important are those seemingly mundane moments, for every eruption, a quiet fallout must follow. And it is the balance between this dichotomy that Chainsaw Man shines.
Best Anime of the Year
Mob Psycho 100 III
This was an easy choice for me, though BOCCHI THE ROCK! did give it a run for the money and came in as a close second. Stunning animation, expertly crafted character arcs and a compelling story cemented Mob Psycho 100 III as best in its class, towering over the other nominees. And while there was plenty of amazing shows — particularly in this last autumn season — there's no doubt in my mind that Mob takes the cake. This final installment of a masterpiece series left me speechless. I came into this third and final season with high expectations, and Bones delivered on all of them and then some. Without spilling the beans with any spoilers, I tip my hat to a show that is truly one of the best and its well-deserving finale which gave me goosebumps and brought some tears to my eyes.
And that's it for my favorites for this year. Which anime stood out from the rest for you? Let me know in the comments below!
Watch on, Annieme-niac!
Annie