Hi there, I'm Annie:
lover of cats, puns and anime!
About Annie
she/her/hers
Anime addict. Professional binge watcher. Food-giver to two crazy kitties.
I'm a rain enthusiast from the Pacific Northwest. A self-proclaimed nerd/geek, I've never been afraid of being different or liking things that I like. On the contrary, I'm fiercely passionate about making safe spaces for people to have open discussion and feel comfortable to be their true selves.
I earned my MA in creative and critical writing while studying in the UK. For my BA, I double majored in creative writing and marketing and have a minor in English literature.
When not watching anime, I can be found: spittin' verses as a spoken word artist and performance poet, spelunking through new music finds and dancing hula in the kitchen while waiting for baked goods to finish. I have a firm belief that any day can be made better with a cup of tea, a good anime, and my cats: Zelda Sparrow and Linkynn Bayerd.
Anime
My love for anime began two decades ago with Sailor Moon, Dragon Ball Z, and Avatar: the Last Airbender. However,  at the time I just thought I was watching a show–a cartoon– and nothing more. The first anime I watched and thought this is special; this is anime was Full Metal Alchemist, almost 10 years ago and I've been hooked ever since! Since then, I've seen over hundreds different series and thousands of episodes (Completing One Piece in couple months alone was enough to bump up my experience as a die-hard otaku)!
My favorite series is Noragami.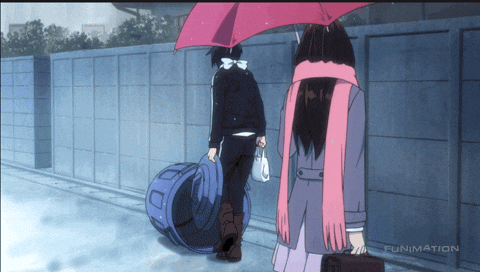 Eventually, I might post why or write a review.  haven't yet mainly because I'm scared: I am absolutely terrified that I won't be able to articulate a.) what makes this anime so great and b.) what it means to me.
To summarize, the series offers captivating plot, deep characters, and an extensive soundtrack. It's beautifully animated. All the standards you want in a high-quality anime. What sets it apart from some others is how well-rounded the show is. There's something here for everyone and it's one of the most diversely packed works I've seen. Some of the genres include: action, romance, drama, comedy, urban fantasy, lore, etc.
Want to see the other series I love? Check out the Hall of Fame.
Mental Health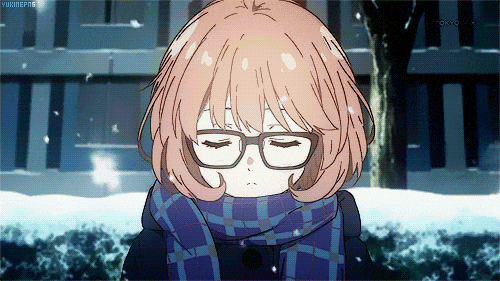 I suffer from a lot of mental health issues and have a long history of trauma. Some days are as easy as breathing and some days are as difficult as breathing.
I'm currently diagnosed with six different mental illnesses:
Borderline Personality Disorder (BPD)
Complex Post-Traumatic Stress Disorder (CPTSD)
Anorexia Nervosa (AN)
Bipolar II Disorder (BD)
Major Depressive Disorder (MDD)
Generalized Anxiety Disorder (GAD)
Basically, I'm a fun alphabet soup.
About Annie-Me
Once upon a time, Annie was going through some sh*t.
Life was hard and I was painfully lonely and I coped by throwing myself into anime series after series. In one day, I started and completed two different series in one sitting. In one week: seven. It was a binge, an addiction, and I soon found myself wanting to share my thoughts and excitement with someone, but the few ears around me had grown a bit tired of listening to my constant prattle of the medium.
I'm a writer by trade, so I figured it would be nice to have a place I could catalog what I watched, my thoughts on them, and interact with some people who might have similar interests. Anime has always given me a place of belonging and safety, and more than anything I wanted to propagate that space for others. Blogging seemed like the best way to go about it.
Annie-Me has several features several facets, which you can find out about below.
Anime
All obsessed otakus are welcome here– from romance to action, slice of life to sci-fi, drama to comedy, I watch it all and talk about it all. These posts contain character studies, opinion essays, lists, weekly watch updates, challenges, news, makeup and cosplay looks.
Read more about how anime changed my life in my blog post, My Anime Story . Check out my Reviews for an in-depth perspective on different shows. I review based on the following:
Characterization: are they round characters or flat? Do they seem realistic? Are they interesting? Do they grow?
Plot: the events themselves–the story itself
Pacing: the timeliness of the plot's execution and character growth arcs
Authenticity: how well the anime delivers what it is marketed as.
Realism: to what extent the plot events make sense given the setting in which the anime operates.
Sound/Animation: how well the soundtrack and animation choices heighten viewer experience
Mental Health
I mentioned above that I want to propagate what anime has given me: a family and a home; a light in the seemingly endless and oppressive darkness; a hand to remind me I'm not alone with my experiences, thoughts, and feelings. That want transcends anime reviews— it floods my mental health: from training my cats to be ESAs and PSAs, to my bullet journaling, to the teas I drink, to the books I read, to my performance poetry. Hell, it goes past that to the binder of resources and worksheets for grounding and crisis management. Even the YouTube channels and Twitch streams I watch or the music I listen to. I want to share it all. I want to help as many people as I can, while I can.
In November 2019, I decided to add a mental health section to the blog to do just that. Here you can find all sorts of stuff which I hope will prove helpful. These include: information on illnesses, tips, tools, techniques, resources recommendations and more.
About Annie-Meows: Zelda & Link
Zelda Sparrow and Linkynn Bayerd are my feisty felines who makes frequent appearances in my YouTube videos and Twitch  streams. They're both rescues, but honestly, they've saved me countless times. I wouldn't be here without these guys. Zelda is an emotional support animal and Link is a psychiatric service animal, trained to interrupt triggers, provide pressure therapy and grounding.
Together, we combine to bring you honest and heartfelt anime commentary. This place is a safe space, and we hope to offer some insight into this medium we love.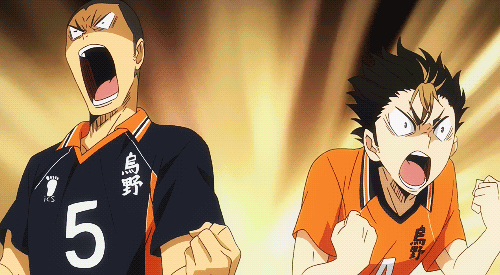 Thanks for stopping by!
Watch on, Annieme-niac!
Annie